Massacre in Titi - Kuala Klawang, Jelebu District, Negeri Sembilan state, Malaysia

Jelulung village near Titi consist of two hundred over Chinese family mainly farmers. Due to fertile land, it is ideal location to grow vegetables and fruits like banana, sugar cane and pineapple. On 18 March 1942 (Lunar calendar Feb 2) the Japanese army massacred 1,474 men, women and children from the village then burnt down all the houses.
According to survivor, it started at around 3:00pm, hundred over Japan army arrived at the village and gathered everyone in Yik Chin school under the pretense of identity check. The unsuspecting villagers were segregated into 21 groups then taken to isolated houses and massacred. All together, 1,474 were killed. Following the killing, their houses all burnt down. Most survivors as children run to hiding in nearby bushes managed to escape death. Adult survivor live despite receiving multiple stabbing wound with bayonet. One of them received 13 stabbing and live to tell the brutal ordeal. Estimated survivors are around 35 persons.
On that night, as if crying and anger for the holocaust, it rained heavily around 8:00pm, couple with lightning and thunder.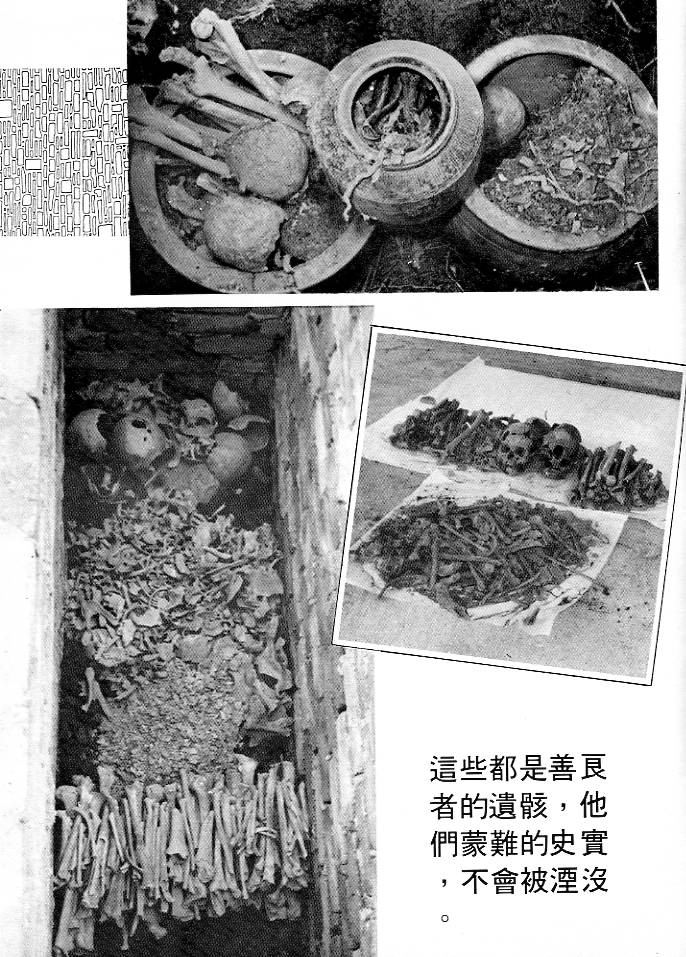 After the massacre, thousand of dead villagers laid scattered over the village some of them burnt. The relatives were anxious to bury the death but not without permission from the Japanese army. Representatives were sent to get permission but the corpses were rotting away after 3 days exposure under the sun. But finding thousand over set of coffin is no easy task. So the bodies were buried in makeshift trenches or near location where bodies were found.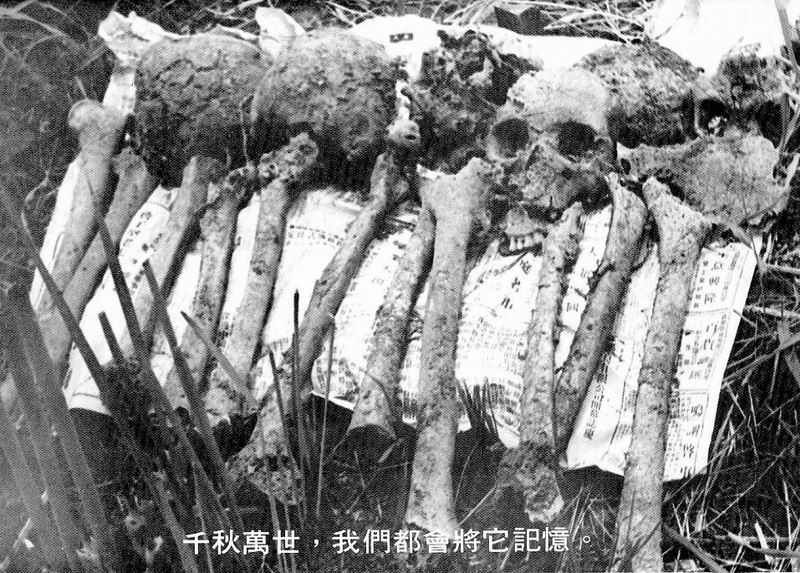 Back to Home | Back | Next