Senaling/Kuala Pilah massacre Kuala Pilah district, Negeri Sembilan State
In 1942, Japanese Imperial Army carried out three bloody massacres in Kuala Pilah district Senaling area. Total number of death under the bayonet is over one hundred innocent Chinese men, women and children.
First killing took place in Ayer Putai area where 18 persons were slaughtered. Followed with butchery of Senaling's "Four Big Families", killing 26 members from the four families. Then massacred 50 to 60 rubber tapers from near by village who took shelter in Senaling.
One morning in 1942, an army let by Officer Ishida enter Ayer Putai area estate killed all 18 persons from two rubber taper's family. Both families were Hainanese. In this ordeal, there was only one survivor, a woman laundering near river bank. When she saw a band of Japanese soldier approaching her area, she did not go back to her house but hide herself. The rubber taper families were killed near a hill side and their houses burnt down.
Two days after Ayer Putai massacre, Japanese army arrived at Senaling settlement and arrested "refugees" who took shelter at "Pekan Sari", and brought them to Tuanku Muhammad Secondary School in Kuala Pilah for killing. The school was used as Kempeitai's Head Quarter then and the mass killing was executed at hill side behind the school.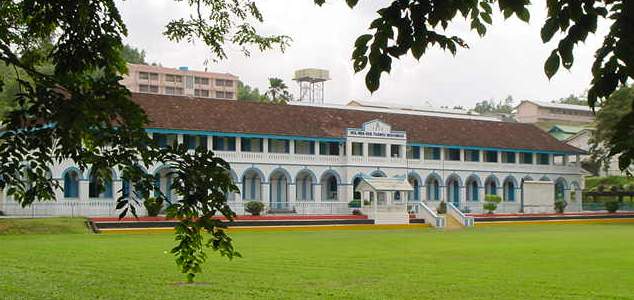 Witness Lim Swee Ching said on that bloody day, about 40 Japanese soldier led by officer Ishida arrived at Senaling. Due to language problem, the soldier wrote words on the sand with the tip of bayonet, indicating their wish to see the village chief. A Chinese leader Wong replied that they do not have Chinese village chief but a Malay chief was available. The Japanese spoke to Malay chief in English and ask him who were those "refugees". The chief replied they were strangers from elsewhere. About 80 "refugees" were then arrested and forced to march to Kuala Pilah about 3 km away to the Tuanku Muhammad School Kempeitai Head Quarter.
Considering the seriousness of the situation, the Chinese leader rushed to call Kuala Pilah's Chinese community leader Lee to negotiate release of "refugees". Lee was half way through hair cut but nevertheless dashed to the Kempeitai quarter. He assured to the Japanese soldier the arrested people were not anti-Japanese element. Right at the killing ground he negotiated with the soldiers and managed to save the last 20 over victims who were still waiting to be killed.
According to Lim, the "refugees" were rubber tapers from royal town Sri Menanti area. There were news of killing by Japanese took place there. Feared for their safety, the workers moved to Senaling to take shelter but get massacred anyway.
On massacre of "Four Big Families", two were Lim families, a Ong and lastly Khoo families, totaled 26 members.
Back to Home | Back | Next